Unique and
Unforgettable
At Dikhololo

Best Value is Guaranteed
Brits, North West
Dikhololo
Located 35km outside of Brits, Dikhololo promises a never ending bush experience at this game farm and family resort. Animals roam freely, offering guests thrilling and close-up sightings of Giraffes, a variety of Buck, Zebras, Jackals, dozens of Bird species and more.
Family holiday memories are made here, with its varied facilities, and fun entertainment programmes.
Accommodation
Rooms, Apartments and Chalets
Dikhololo offers a variety of different accommodation options that will suit most guests' requirements.
First Class
Resort Facilities
Dikhololo is ideal for families.
With the many activities and various facilities onsite, there is never a dull moment, where the peaceful South African bushveld provides the ideal backdrop for a family getaway, successful corporate event or special occasion.
View all Facilities
4.4 - Brilliant*
Guests love our Resort
Whilst we may be biased as to how amazing our resort is, take a moment to see what others are saying.
Always a pleasure experiencing Brits finest.
Adriaan Jacobs, December 2023
Google
Everything about Dikholo was just excellent. It actually surprised me at how fantastic the entire place was. I liked the...
Mwaba, December 2023
Booking.com
The activities and shop prices
Precious, November 2023
Booking.com
A beautiful family place to relax. A self driven tour more refreshing and able to view without hurry.
Lesetja, November 2023
Booking.com
We loved everything from the entertainment to food...It was a very great relaxation place.
Sid, November 2023
Booking.com
It was a nice weekend away with the children, the heated pool was awesome
Cais, November 2023
Agoda
Friendly reception. The Spa treatments were amazing.
Johan, November 2023
Booking.com
It has lot of activities and accommodates kids
Moserwa, November 2023
Booking.com
If they can fix the gravel road
Kgomotso, November 2023
Booking.com
Walkability: Safe to walk in the place.
Ludwig Vorndran, November 2023
Google
To be honest, I liked everything!!
Tinus, November 2023
Booking.com
Friendly staff and juice place
Lindiwe, November 2023
Booking.com
The apartment,the food and the friendly staff
Buang, November 2023
Booking.com
Security is too tight. Hospitality was amazing. All the activities provided are enjoyable.
Malapile, November 2023
Booking.com
The place had all the activities that one could explore and do with the family
Nrpl, November 2023
Booking.com
Activities were amazing my family and I enjoyed
Kgalalelo, October 2023
Booking.com
Loved the vibe and entertainment! Nice rooms
Susan Oosthuizen, October 2023
Google
Staff are friendly and helpful and very responsive to your needs. Facilities are well maintained, modern and clean. The attention...
Christel, October 2023
Booking.com
Everything went well. Restraunr was great. Breakfast was also good value. No discomfort experienced.
Roy, October 2023
Booking.com
The restaurant can do better,breakfast was not up to standard,bacon n mushrooms were dry,no value for our money.
Mary, October 2023
Booking.com
* Average rating based on 484 Reviews drawn from various online platforms
Explore Nearby
Area Attractions
Surrounded by a fantastic selection of attractions
Some of which include the Cradle of Humankind, Bush Babies Monkey Sanctuary, Sun City, the Sterkfontein Caves, Bill Harrops Balloon Safaris and the Lesedi Cultural Village to name but a few.
View all Attractions
Take a look around
An unforgettable getaway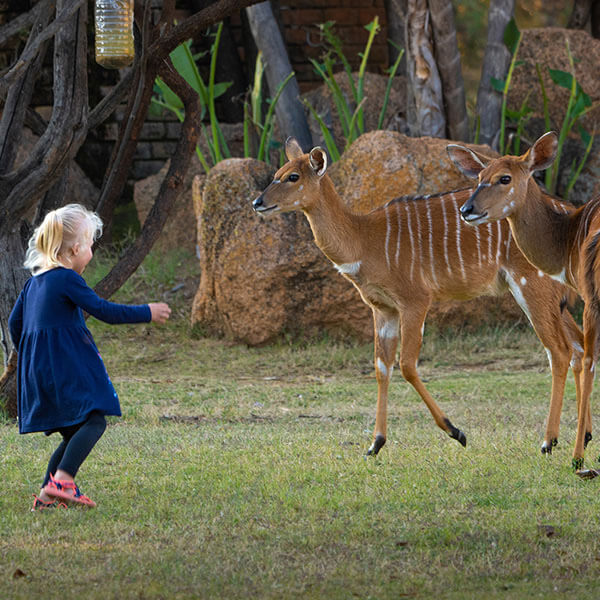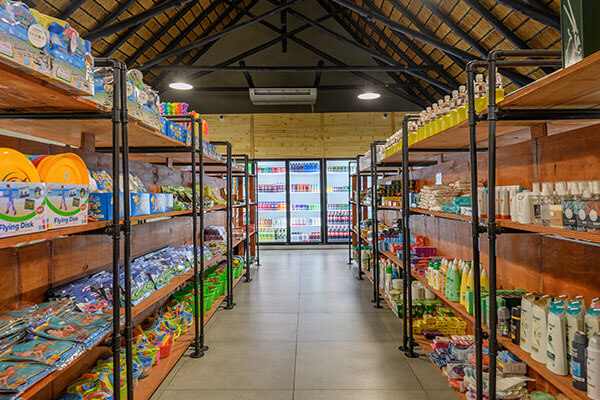 Accepted payment methods
*For online bookings done directly from our site, this Access Pass is included FREE of charge.
---
Bookings
General