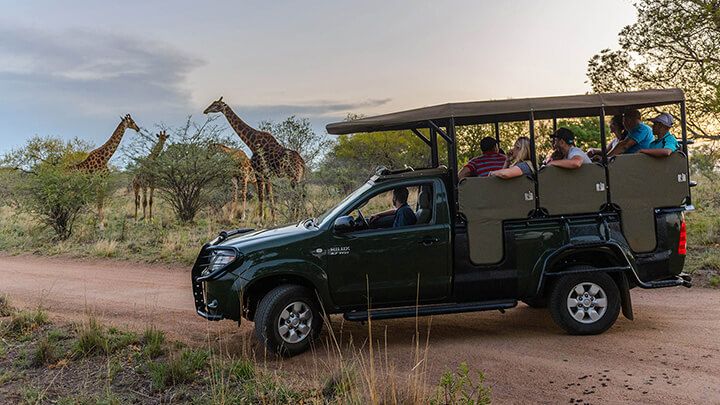 Game Drives
Get Ready to Explore
Daily Game DrivesNight Game DrivesSpecialised Game Drives
Dikhololo offers a variety of game drives with times and prices to suit different needs.
Daily Game Drives
Night Game Drives
Specialised Game Drives
Our game drives are approximately an hour long and all bookings can be made at the Adventure Centre upon arrival. Payment must be done half an hour before the game drive departs.
The Specialised Game Drives include a snack of crisps, biltong, dry wors, champagne and cold drinks when you return to the Main Complex after the excursion.
Please note - minimum requirement of people booked in order to go out on a drive is 6 and the maximum is limited to 20 people per drive. Rates are charged in full, per person, for all guests 3 years and older. Departure times and days are subject to change.