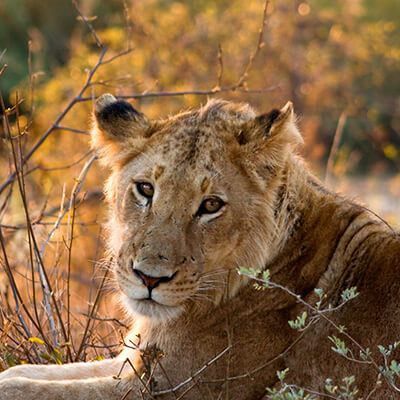 Explore the area
Must see attractions
Dikhololo is surrounded by a fantastic selection of attractions.
The resort offers many activities to keep the entire family entertained, but there are still plenty of nearby attractions to explore during your stay.
Some of which include the Cradle of Humankind, Bush Babies Monkey Sanctuary, Sun City, the Sterkfontein Caves, Bill Harrops Balloon Safaris and the Lesedi Cultural Village to name but a few.
Not to be missed
Our Top Suggestions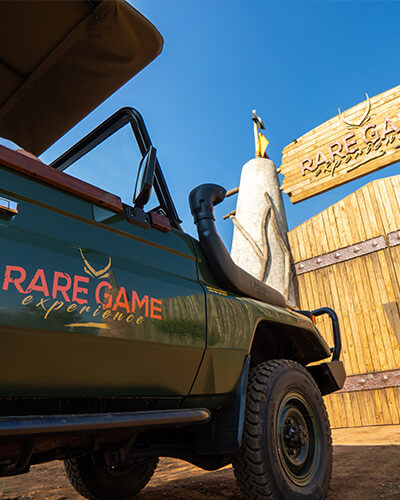 Rare Game Experience
1 hr 22 min drive
This one-of-a-kind African game experience features some of the rarest game animals on the planet - many of which are not easily seen by the public anywhere else, except at the Kingdom Resort. The Rare Game Experience is a natural and interactive Game Drive featuring extremely rare game animals, ranging from large to small (including those housed in our Tiny Tots enclosure), all within a secure environment.
Cradle of Humankind
1 hr drive
Discover the Cradle of Humankind, spread across 47,000 hectares in both Gauteng and North West province! Explore a dozen dolomitic limestone caves, bursting with fossilized evidence of ancient animals, plants and hominids. Marvel at the dolomite that these incredible caves formed in, which began as coral reefs in a shallow sea some 2.3 billion years ago!
Sun City
1 hr 27 min drive
Sun City is a must-see destination for the global community! Its glittering casinos, exquisite restaurants, immersive sports arenas, and dazzling spectacles will leave you breathless! From slots to safaris, theatre-goers to game-lovers, mountaineers to golfers - you can find it all here. Explore the Valley of Waves, trek through the Lost City, go horse riding - and bask in the non-stop enjoyment of Sun City!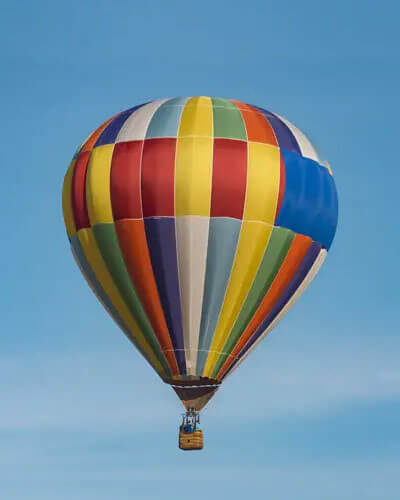 Bill Harrops Balloon Safaris
1 hr 3 min drive
Embark on an extraordinary adventure with Bill Harrop's Original Balloon Safaris! Whether you're looking for a romantic flight for two or an extravagant journey for 18 adventurers, they have you covered. With a professional team of pilots and crew, immaculately maintained equipment, and five aviation safety awards, they are the preferred choice for quality and safe fun. Make your dreams come true and experience South Africa like never before with this top-class, unforgettable adventure!
Elephant Sanctuary
51 min drive
Experience the Elephant Sanctuary of Hartbeespoort Dam! They are proud to be a safe haven and "halfway house" for African elephants, and are passionate about offering interactive educational experiences that involve hands-on, intimate interaction with their beloved elephants. Through positive reinforcement training methods, their diligent staff have created an atmosphere of relaxation and joy for their guests and for the elephants alike - go join them and enjoy the incredible opportunity for a closer look!
Ann Van Dyk Cheetah Centre
55 min drive
The Ann van Dyk Cheetah Centre, a privately funded non-profit organization dedicated to captive breeding of cheetahs and other endangered animals, lies nestled in the foothills of the Magaliesberg, close to Brits and Hartbeespoort Dam. Established in 1971 by Ann van Dyk on her 65 hectare farm, the Centre was created to rescue the endangered cheetah species, whose population was estimated at only 700 at the time.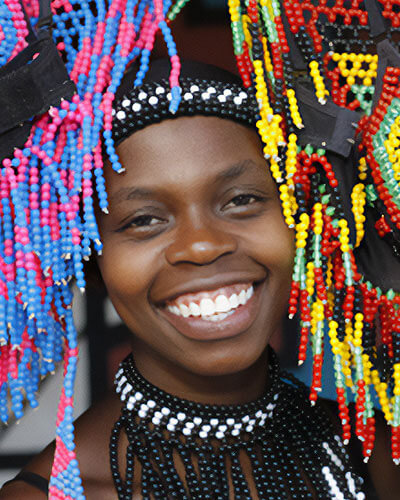 Chameleon Village
53 min drive
Discover Chameleon Village, a 10 hectare destination brimming with fun and excitement for locals and international tourists alike! The enormous indoor Crafters Market - South Africa's largest - is bursting with hand-crafted products from around the country. Plus, with our Home Decor Centre boasting 28 individual stores, you're sure to find the perfect souvenir.
Aerial Cableway Hartbeespoort Dam
51 min drive
Come see the Harties Cableway and all its amazing possibilities. Take a peaceful ride in the cable car and marvel at the gorgeous views and panoramas. If you're feeling adventurous, why not zip line through the trees, go paragliding, or even abseil? Bring the kids, too - they'll have a great time in the ultimate kidzone!
Lion and Safari park
1 hr 9 min drive
Marvel at over 80 lions, including rare white lions, and a plethora of other carnivores such as cheetahs, wild dogs, brown and spotted hyenas, as well as a variety of antelopes and zebras! Experience these amazing creatures up close and personal by taking part in a guided game drive, or go for a thrilling night safari to witness nocturnal animals in action! You can also go for a self-drive around the main park, where you can enjoy the animals in their enclosures and feel a surge of energy as you take in the African wilderness.
Bush Babies Monkey Sanctuary
51 min drive
Embark on an exciting journey through the pristine native forests! Stroll along elevated wooden walkways and witness a variety of exotic monkeys in gorgeous natural surroundings. This unforgettable experience will provide you with a non-interactive game-viewing opportunity of once-captive primates in their wild habitat. The tour will also be highly informative and the path will be leisurely winding through peaceful woods.
Lesedi Cultural Village
1 hr 10 min drive
Discover Lesedi Cultural Village! A short drive north of Joburg will bring you to the breathtaking bushveld and rocky hills of Lesedi. Here, you can experience two unique day trips, full of adventure and hearty African culture. Located in the Cradle of Humankind, a visit to Lesedi is a must for any trip to South Africa. Come explore the vibrant cultural history of the nation's native people and learn more in a fun and educational atmosphere!
Sterkfontein Caves
1 hr 24 min drive
Discover the incredible Sterkfontein Caves, located 50 kilometres north west of Johannesburg! Not only are they the richest and most productive palaeo-anthropological sites in the world, they also lay claim to some of the most important discoveries about our human evolution. Most famously, they are the spot of the discovery of both "Mrs Ples" and "Little Foot". Now visitors can experience these amazing caves with improved access, new walkways, and a boardwalk past the excavation site, giving you a bird's eye view of the exciting scene of the fossil find. Come explore the incredible Sterkfontein Caves!