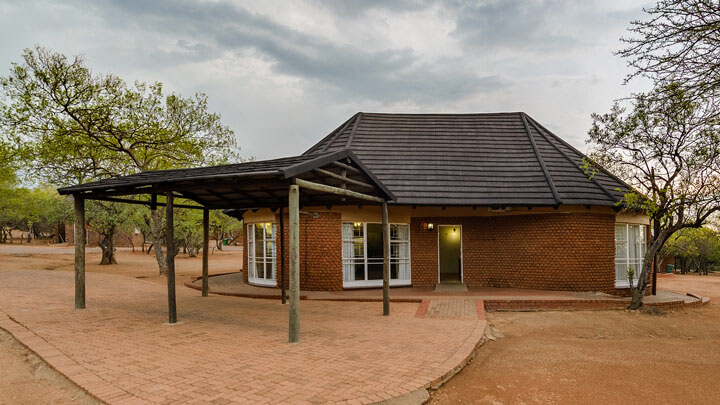 Accommodation
Four Bedroom Chalet with Patio
Free Access Pass*
1 Double Bed & 6 Single Beds
This spacious, self-catering chalet can sleep up to eight adults as well as an infant under 2 years old in a cot (on request). The main bedroom features a double bed and an en-suite bathroom, and the second and third bedrooms contain two single beds each. In the loft area, you'll find two additional single beds, adding to the overall capacity of the chalet. The unit also has a second bathroom, a lounge area, and a full kitchen, making this unit perfect for accommodating larger groups. As you step outside onto the patio, complete with BBQ facilities, you'll be greeted by the tranquil surroundings of the bush.
Check Availability
Browse Gallery
*For online bookings done directly from our site, this Access Pass is included FREE of charge.
Amenities
We take pride in providing a range of top-notch facilities to ensure your stay with us is nothing short of exceptional. To make your visit seamless and comfortable, we have provided a list of amenities that are guaranteed to meet your needs.
Gallery
Visualize your dream getaway by exploring our image gallery! Take a look at the luxurious accommodations and first class facilities we offer, and get a feel for the unmatched comfort that awaits you. Our photos are not just for show - they represent the excellence that you can experience firsthand at our resort.